A Dream in Paradise
Tijs Ven
0:00/4:10

0:00/3:25

0:00/3:15

0:00/3:55

0:00/3:29

0:00/2:47

0:00/3:10

0:00/4:31

0:00/2:46

0:00/3:45

0:00/4:55

0:00/3:13

0:00/3:57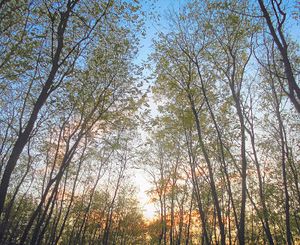 About:
A Dream in Paradise
My very first solo piano CD is based on true events, it's about a dream that became reality. My Love, Annelies Wetzelaer, and I have always longed for a quiet place to call our own. Not knowing it from each other at the time, we were each secretly dreaming about living off the land in a self-sufficient lifestyle. After finding out we have this dream in common, we started our search. It all happened on a sudden day, when Annelies and I were out on a date, my parents called me. "What do you think about Hungary?", they asked. So my Love and I started researching and it all looked very promising. We found beautiful houses online and went to Hungary to take a look and we immediately fell in love with all of Hungary; and especially the place that felt like coming home. Before we knew it, me, Annelies and our two little puppies are living our dream in paradise. If you want to know more about our Dream and Paradise, click here!
A Dream in Paradise

The first song is about the dream that became reality. So about the joy, excitement and happiness you experience when you are right where you need to be. 
About the choices we make and that we have the means to plan(t) everything just the way we want it. 
But also about our family whom we need to miss for longer periods of time and the difficulties moving to another country and being in an unfamiliar culture.
Reminiscing Sweetness

I wrote this song before we moved to Hungary, but the feeling it brings is perfect for this album. 
When I wrote this song, I was trying to capture the feeling you have when you are remembering something good, sweet and delicate. 
This was also the feeling we got when we first set foot here, a familiar and assuring feeling just like coming home after a long day of work. So we are remembering it as we are creating it; truly magical :)