Through the Darkness
Tijs Ven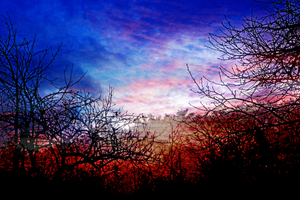 About:

Through the Darkness

Through the Darkness is where you go in times when you are not fully able to perceive God's light. In these times of pain, fear, sorrow and loss, you will find that hope shines brighter than ever, even when it might be hard to find, . 
​ This is why you should surrender to your present feelings because when you let go things will start moving again and therefore, the darkness has a chance to pass. 
Don't hold onto it, but see it for what it truly is and learn what it is that you realy want, as the Lord will always forgive you if you are willing to let him.
Lonely Nights

I want to dedicate this song to everyone who was and is lonely during these difficult times. Like many tracks on this album, the first song is based on feelings in times when I was very lonely.
I lived by myself and the only thing I was looking forward to was the weekend when our family came together at my grandparents' house for dinner. The rest of the week, I was just lonely.
These feelings I tried to capture, as well as the endurance, hope and inner strength it takes to keep going during these lonely nights.
 
Barely There

Sometimes, when you are down and hurt, you can be physically present but your feelings are not. 
I have had many times when I was barely there/here in the present. Yet, when you are in this state, there suddenly comes a glimpse of what it is you truly want; it will look magnified. Unfortunately, it is very easy to slip back into this pit in which you were roaming. 
This song is just about that: the fact of being barely around.